Online Shop B2C
Competence and know-how from a single source - with our online shop from our own development and programming on a modular basis, we offer an adaptable solution for all areas of application.
Management of the entire product range
With our integrated module PIMlight, an unlimited number of products can be managed. We combine data from internal systems (CRM), from external data service providers and manually stored product data. You decide on the structure of your shop navigation and the categorisation of the products within the shop.
Functions for maintaining product-related data
Automated integration of product data from various systems and tools
Manual optimisation of product data for optimal presentation to customers and search engines
Optimisation of the findability of products by providing search terms
Maintenance and prioritisation of filters in the online shop
With the optimisation of the online shop for search engines, you increase the findability and thus also the page views. With our online shop optimised for search engines, you can individually optimise URLs, titles, meta tags and store any text modules.
Creation of search engine optimised texts on product, product group and manufacturer level.
Support in the creation and maintenance of texts by SEO experts
Flexible and time-controlled adaptation of offer sliders and tiles
Optional integration of additional modules such as a blog or forum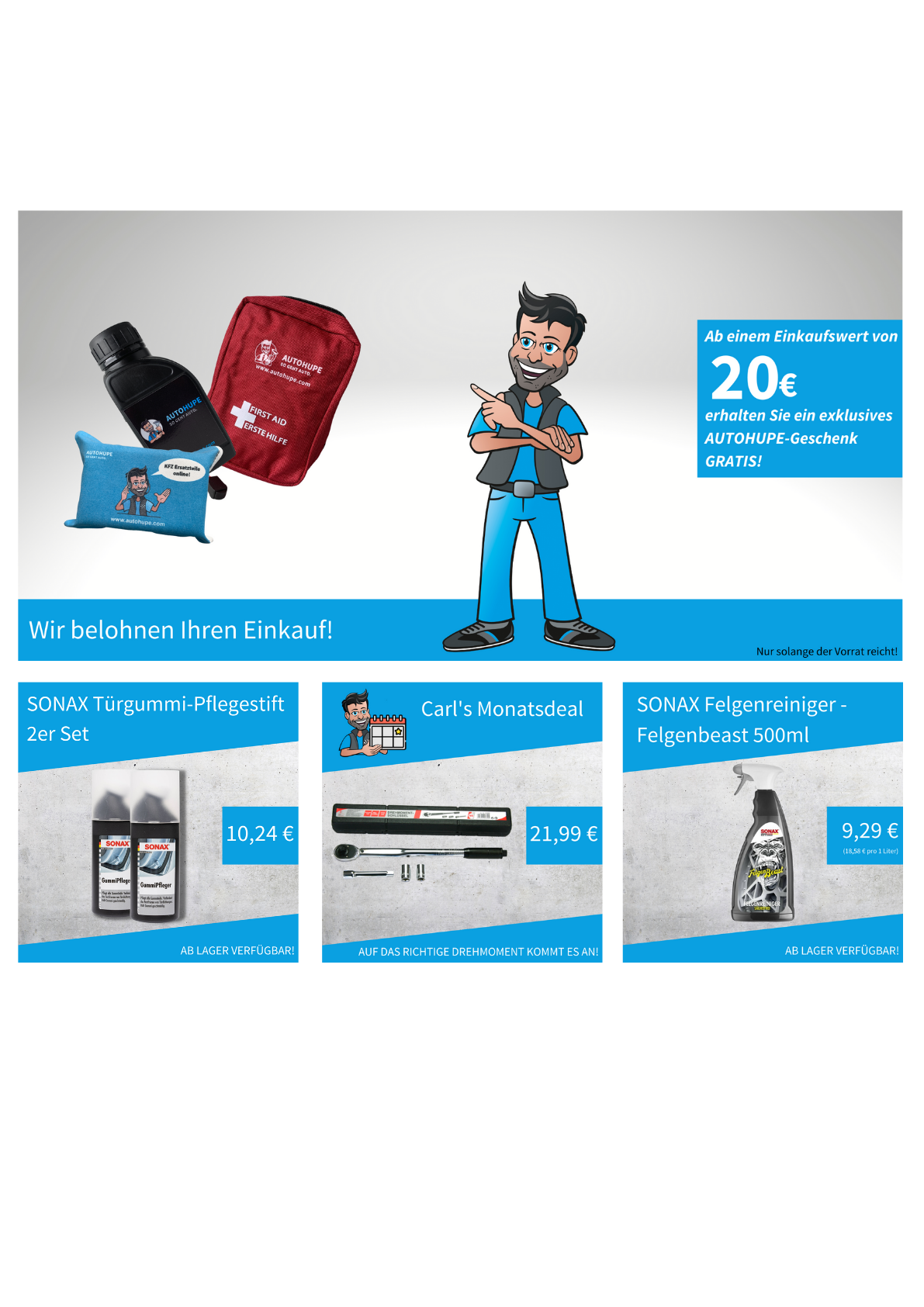 Whereas in the past customers made e-commerce purchases mainly via a desktop PC, customers in various industries expect to be able to make purchases via mobile devices. Your online shop must be accessible at all times from all common end devices and browsers.
The advantages of the online shop of ADDED VALUE Unlimited
Responsive design for optimised display on the desktop, smartphone and tablet
Compatibility of the website with popular browsers (over 98% market coverage)
Online shop optimised for search engine metrics (especially Google) for better search ranking and higher findability.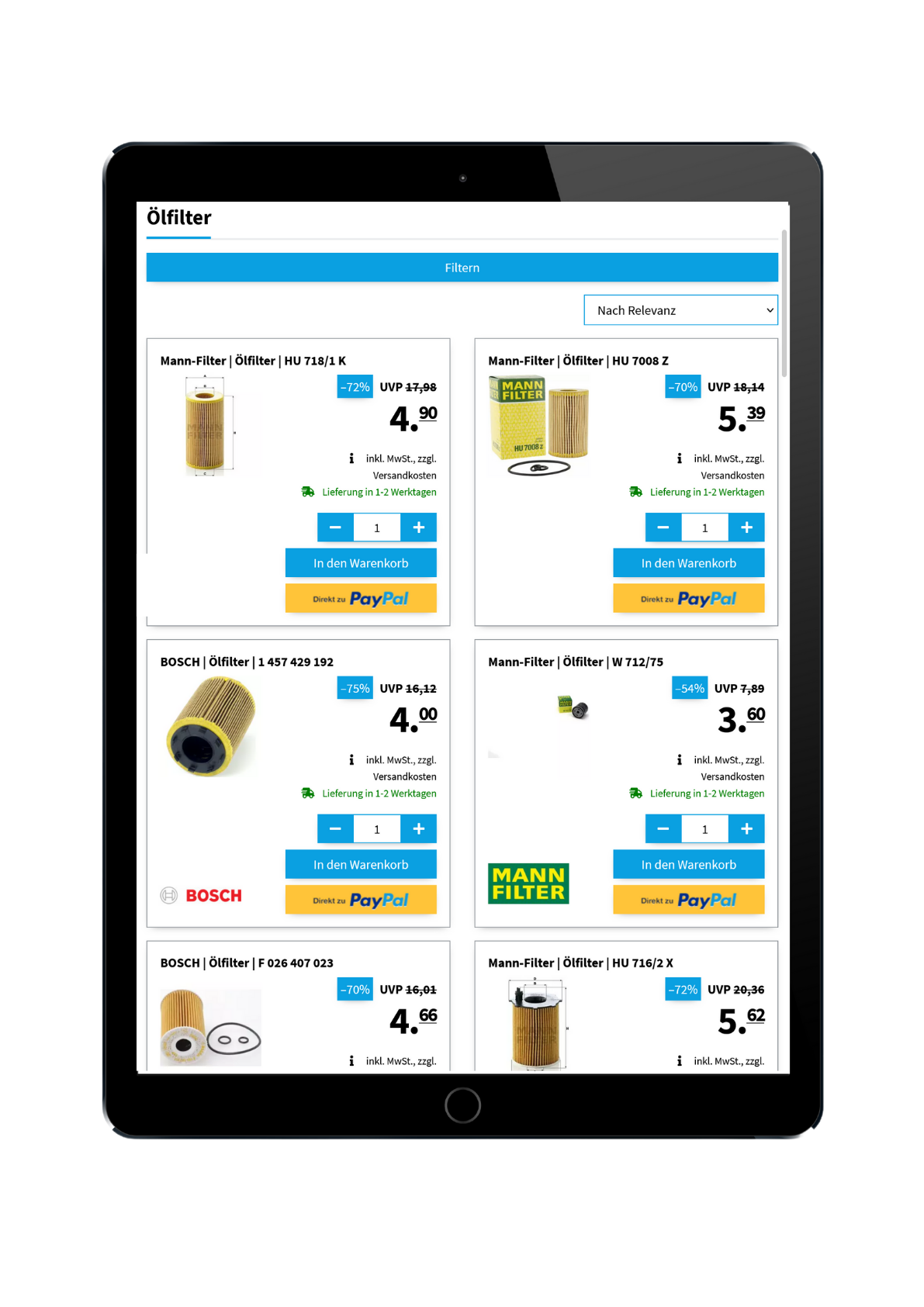 Diverse payment methods for conversion optimisation
A frequent reason for purchase cancellations in e-commerce are missing or faulty payment methods. In cooperation with various payment providers, our online shop can cover the payment methods that are popular with customers:
PayPal
Purchase on account
instant bank transfer
Cash on collection
Credit card payment
Through years of experience in the trade with automotive spare parts in the B2C sector, we have the competence to provide you with an optimal online shop. This easy-to-maintain online shop offers the possibility to map complex sectors such as the automotive spare parts sector. The powerful online shop is designed for several hundred thousand articles.
Convince yourself of our online shop at our partner.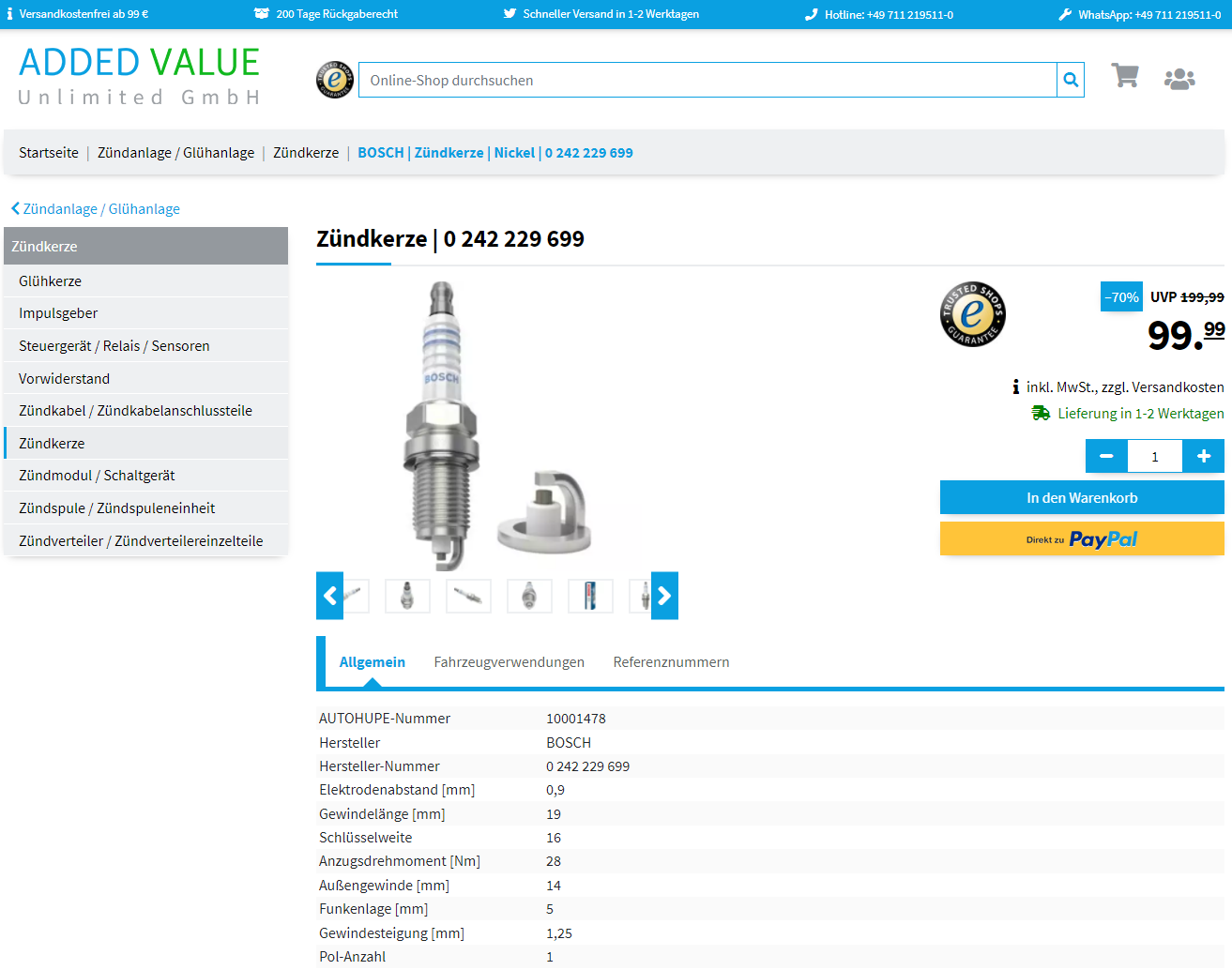 Integration of external tools - support for success
The constant monitoring of user behaviour in our online shop is important to us. Therefore, we provide the possibilities to integrate external tools in your online shop. There is the possibility of integrating various tools from Google (Analytics, Merchant Center and Google Ads) for monitoring user behaviour and recognising potential in your shop as well as for strengthening your presence through advertising measures.
Additionally required tools can be added after consultation.