Offer business customers the opportunity to place orders easily via an online shop. With a B2B online shop, business customers can be offered new digitalised purchasing options. Our shop promises transparency, simple operation and a wide range of payment options. You decide on the approval of new and existing customers as well as on sales price conditions for the respective customer. The online shop of ADDED VALUE Unlimited is perfectly adapted to the complex requirements of the automotive spare parts trade and can be adapted to the requirements of other industries.
Offer your customers an exclusive B2B online shop and bind them in the long term. We make it possible.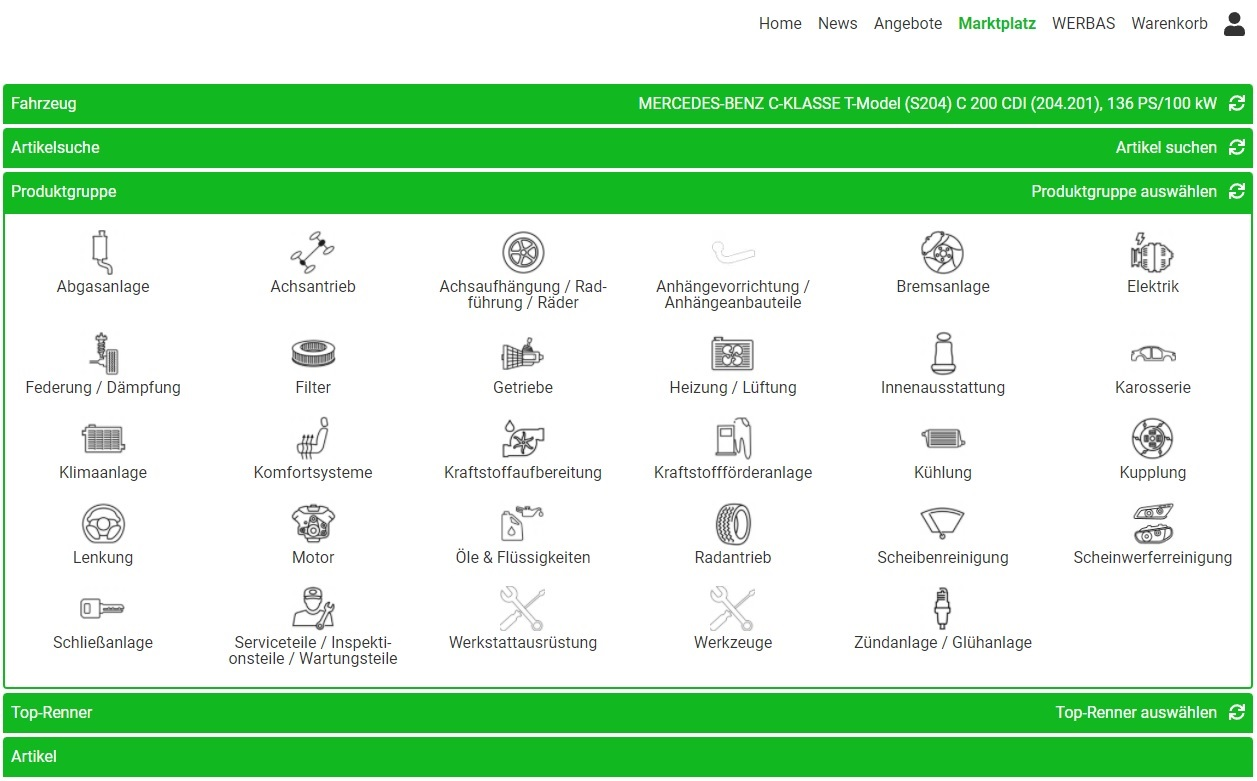 Our online shop maps the following processes
Maintenance & provision of large product quantities
Support of the customer's purchasing process
Integration of order processing into existing structures (ERP system)
Handling of the returns process through digitalised registration & dispatch processing
Customer communication through newsletter, offers & news
Optimised customer journey - customer satisfaction through transparent and simple operation.
Our aim is to offer a platform that satisfies your customers. To achieve this, we focus on the best possible transparency and ease of use for the customer. With our streamlined purchase process, the customer initiates the order in just a few steps and works independently in the portal. The following advantages are offered to your customer:
Simple, step-by-step registration process
Clear and simple product identification
Transparent & clear presentation of alternative products
Transparent sales prices based on different delivery speeds
Various common payment options (e.g. PayPal, direct debit mandate, purchase on account)
Order overview including shipment tracking & invoice download
Registration & dispatch of returns through interface connections to shipping service providers
Automatisierte Verkaufspreisberechnung
Digitalisierte Retourenprozesse
Digitalisierte Kundenbetreuung
Integration Zahlungsdienstleister
Anbindung externer Portale
Integration Versanddienstleister
An option for every customer - Our delivery times
With our B2B wesbhop, the various customer needs can be met. Through the flexible display of delivery windows, the customer can optimise his purchase and gain price advantages. Your warehouses as well as warehouses of suppliers are linked to the respective delivery window and displayed to the customer. We pay attention to intelligent price scaling.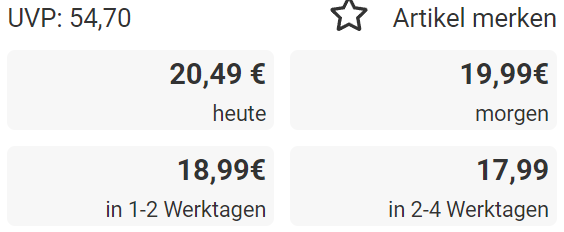 Large article quantities - a matter of course for us
Through our experience in the automotive parts industry, we are familiar with large volumes of data. Our existing customers currently work with up to 700,000 items that are regularly updated from various connected systems. Updates from your leading ERP system, availability and purchase price updates from suppliers and the recalculation of sales prices are routine for us.